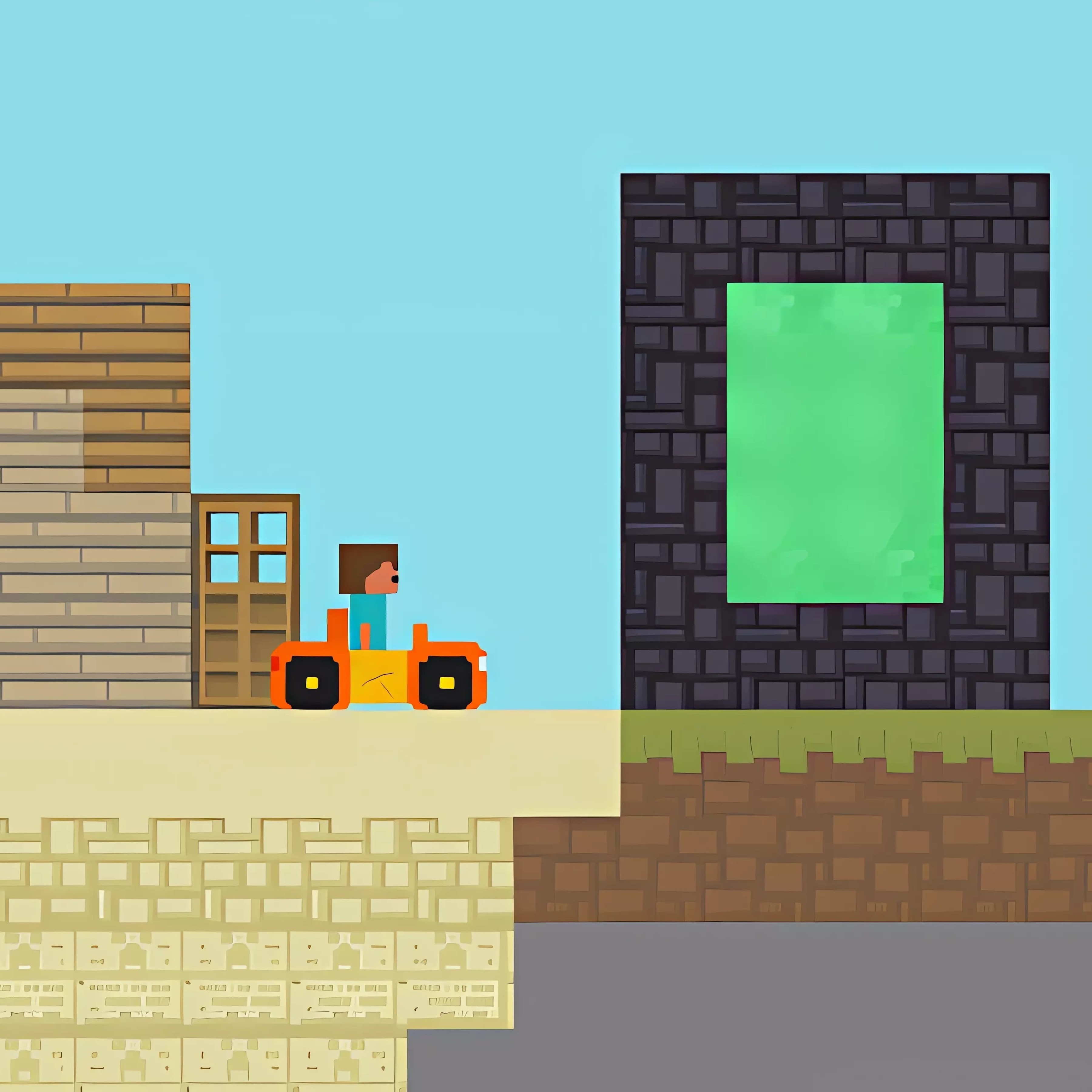 About game «Steve Go Kart Portal»
Join Steve on his exciting second adventure as he embarks on a journey from his home to the portal using his trusty go-kart car! In this thrilling game, your task is to repair the portal at each level, all while navigating through various challenges and obstacles that await you.
As you navigate the levels, keep an eye out for the portal that needs repairing. Your mission is to reach it by safely maneuvering your go-kart through a treacherous landscape filled with hazards and challenges. However, the journey won't be easy, and you'll need to overcome several obstacles to succeed. Beware of the arrows fired by the archers that can harm you. Their accurate aim can pose a serious threat, so be vigilant and find a way to avoid them. Navigate the intricate levels, make quick decisions, and use your driving skills to successfully complete the challenges and repair the portal. Steve's second adventure promises excitement, danger, and plenty of opportunities for you to prove your skills and emerge victorious!