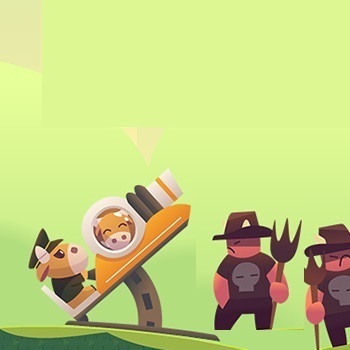 About game «Baby Cow Launcher»
In the brand-new, action-packed shooting game Baby Cow Launcher, you'll meet a couple of clever bulls who built a special device for projecting objects far away. It's up to you to test it. You will need to throw different cows this time, though. The bull will fly as far as it can if you adjust the proper flight path, and you'll get points for it. Precision and skill are essential in this game, and a basic grasp of mathematics is also helpful. If you exercise caution, not a single cow will suffer!
Introducing the brand-new entertaining game on our website. Cows with intelligence reside in a single small community in a wonderful land. Two of the young bulls among them enjoy creating different car designs. They managed to create a vehicle that can toss objects a set distance. You'll be conducting her field trials today in Baby Cow Launcher. There will be a cow in the car rather than a shell. The shot's trajectory must be selected using the scope before firing. The cow will then take off and fly in a specific direction. They award you more points the farther it travels through the air.