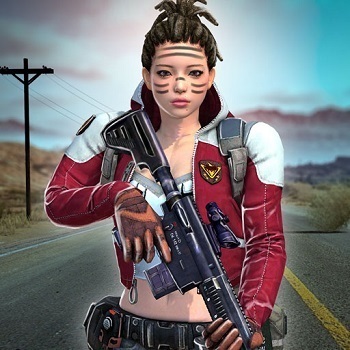 About game «Commando Girl»
Girls often spend considerable time choosing outfits, applying cosmetics, and doing their hair. If you want to spend some time with something completely different for enjoyment, take up arms right immediately and begin a fierce battle with your opponents. Sense yourself as a fierce commando woman.
There are two modes available: missions and survival. You must successfully complete 15 tasks if you choose the mission mode. Each assignment is only accessible once you do the one before it. Maintaining your life will be your major goal in survival mode. Keep in mind that both sorts of games involve player vs. player combat. To move around the area, use the arrow keys. Use this to locate rivals and find secret hiding places. Use the space bar to jump like a commando girl. She will crouch if you press the Z key. Pressing the X key will cause the girl to lie down. When the game begins, you will have 10,000 dollars in your account. The characteristics of each firearm are shown on the right side of the screen, and you can utilize them to purchase a range of them.