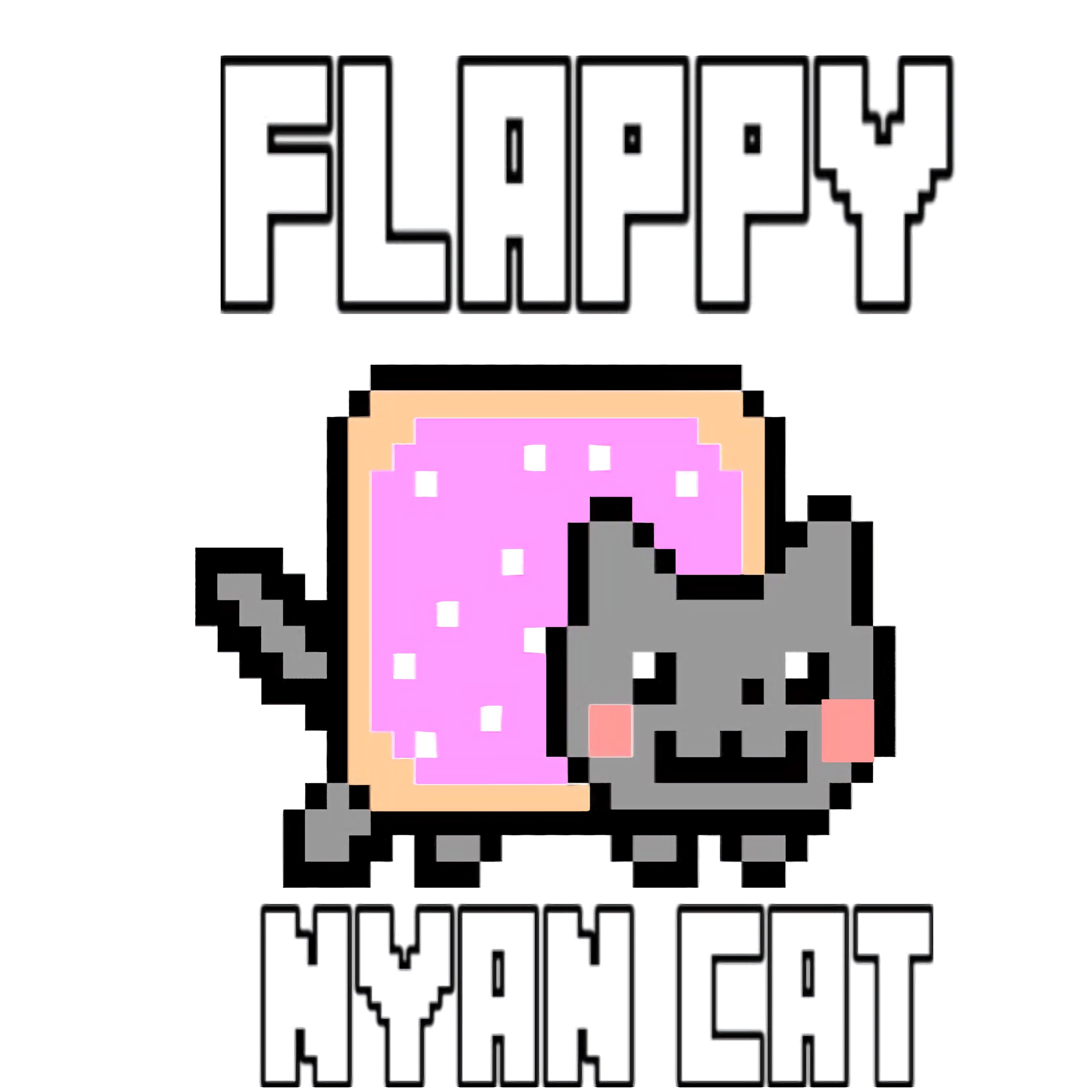 About game «Nyan Cat Flappy»
Do you ever feel the want to smash your computer, mouse, and keyboard? Have you ever played with Flappy the small bird, who opted to practice his flying skills by circling the large green pipes? If not, it will be challenging for you to imagine the emotions of a poor and unfortunate character named Nyan Cat Flappy, who decided to attempt to repeat the success of the bird, but we are unsure if it managed to fly to the exit from this maze or not. In addition, it would be intriguing to learn from the developers if they were successful in making it to the end of this journey.
We don't have time to think back on the game's creators and their explorations of the space maze; instead, we must assist the well-known rainbow character in overcoming all of the challenges that are identical to those in the original game. The basic objective is to follow the character so that he either acquires flight altitude or falls down. You must keep a watch on your hero during this time as you assist him in navigating past substantial steel constructions.