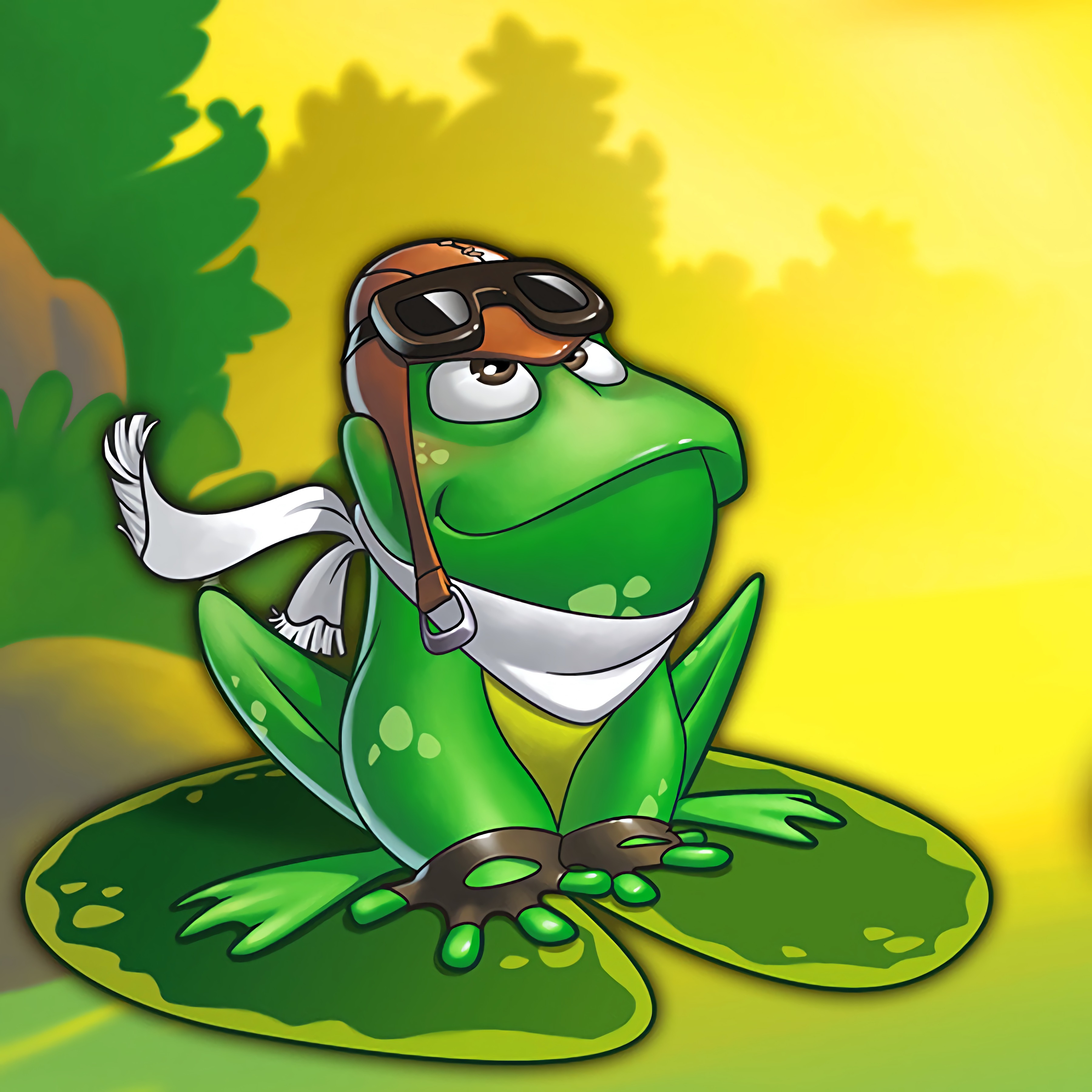 About game «Pond Race»
A variety of green creatures that constantly croak and eat insects live in lakes, rivers, and ponds. Frogs. How many books about them have been published, how many animated films have been produced, and how many legends have been concocted? And let's not even begin to discuss how many video games have frog themes. Help the brave frog in the Pond Race traverse the pond quickly from one side to the other. Your frog can jump over obstacles including giant friendly fish, green pitchers, and logs.
However, the pond has large venomous spiders, sharp stones, and snakes that should be avoided. By carefully jumping over obstacles and completing the course in the shortest amount of time possible, you may win this addictive platform racing game. Every jump needs to be thoroughly thought out and organized. Water lilies, logs, and fish cannot harm your frog, but snakes, stones, and spiders can return it to the level's beginning. You can achieve amazing results in the game and show them to your friends. Play this vibrant game in the game name and take pleasure in the journey of your frog. Become the swiftest frog on earth.