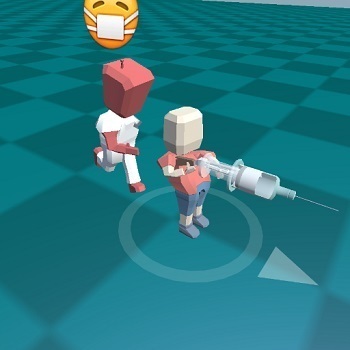 About game «Corona Virus Warrior»
Are you as tired of talking about the pandemic as we are? Yes, it has significantly altered the globe. No, in the actual world there isn't much you are able to do. However, we offer you a simulated version of the answer! To combat the coronavirus, play the online game Corona Virus Warrior. You must fight the disease and stop it from spreading to Earth by using strong virtual weaponry. Play this online game while having a virus-eradication fantasy.
In this shooting game, you must combat the Coronavirus (Covid-19) outbreak to avert a terrible tragedy. Injectable needles must be ejected from a pistol in order to treat those who display symptoms of this condition. Use your wits in the video game Corona Virus Warrior to preserve people and halt the pandemic. On a PC, laptop, tablet, or phone, shooter games can be played without downloading any software. On our website, you may play shooters without signing up and from any browser. Good luck in your efforts to permanently defeat this awful illness!