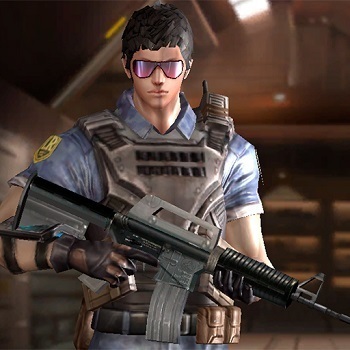 About game «Cs War Gun King Fps»
Visit the online game Cs War Gun King Fps if you enjoy shooters, are not averse to weapons and want to enter a genuine conflict swiftly. Even seasoned players will enjoy the high-quality graphics found here. This game with a military theme is incredibly lovely and fascinating, and it deserves your attention.
So, you can expect around 40 distinct missions, around 20 various types of weapons, and, of course, a few big shocks that will need to be dealt with right away! In Cs War Gun King Fps, grab your weapons and head out with your friends. Feel what it's like to be totally helpless in the face of all the atrocities of war. Don't allow fear rule your actions. Murder those who try to kill you and those you fight shoulder to shoulder with while hiding behind barricades. Avoid letting fear influence your choices. Instead, make an effort to apply it to your own needs. As quickly as you can, kill all of your enemy's minions and then him so that they have time to realize their error. Gain experience in the game by playing through each round so that you won't be frightened to face danger.