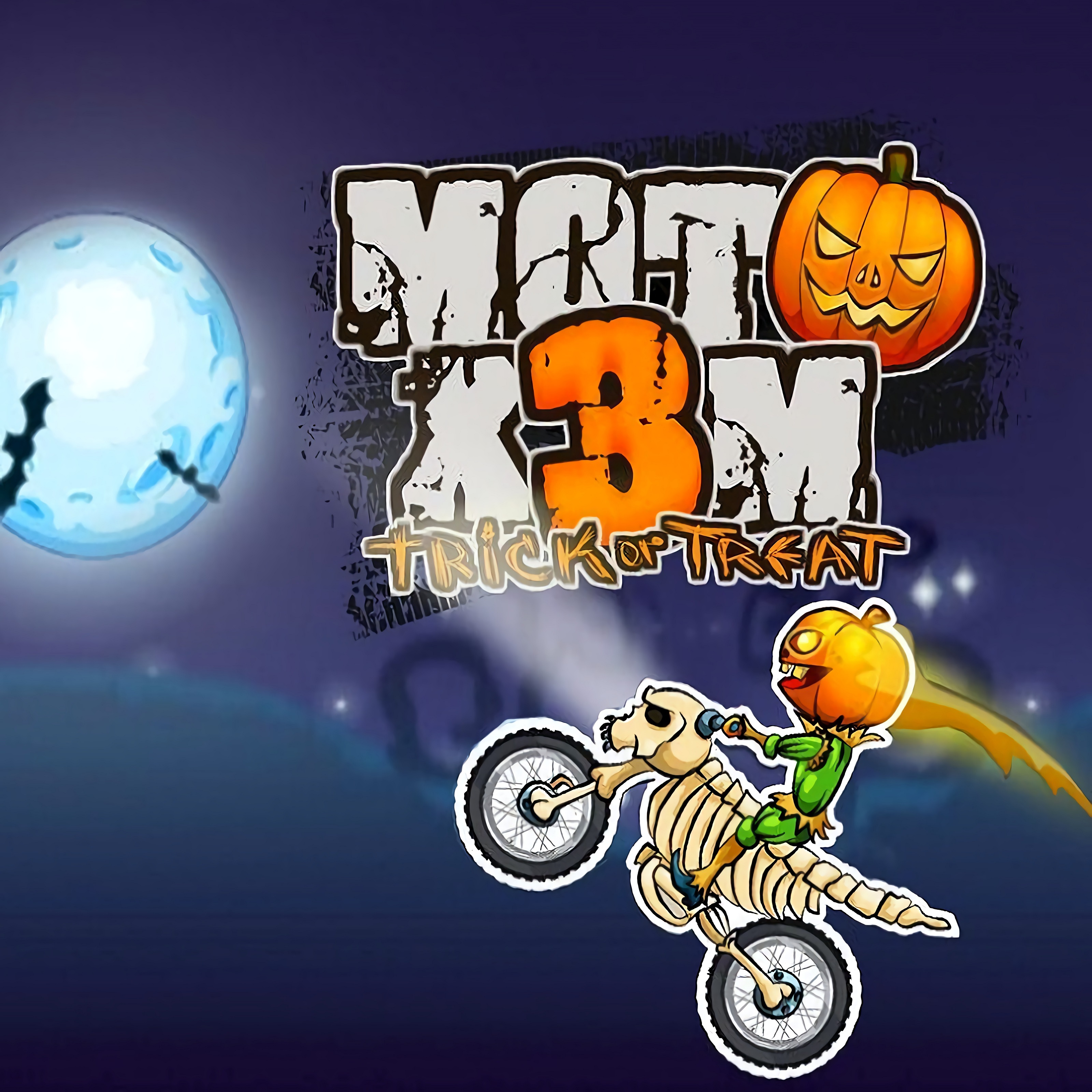 About game «Moto X3M Spooky Land»
Here is the most horrifying motorbike race you've ever experienced. When we say terrifying, we don't just mean horrible; we also mean weird and unsettling, with perilous obstacles and characters. The fact that the devils chose to hold this race in honor of the Feast of All Saints is the root of everything, which is why the experience will fill you with a sea of anxiety and adrenaline.
Put your helmet on, then accelerate! It's time to get over all of the roadblocks! To finish each level by crossing the finish line at the end is the goal of the game. It might seem like a difficult assignment, but with to this game's straightforward controls and your incredible skills, nothing is insurmountable. Press the play button in the main menu to begin the game. The level selection screen will then appear. There are 22 distinct stages in the game that you can accomplish. Only the first level is accessible at initially, but you can unlock the remaining levels one at a time by completing the ones that are. To control your bike's balance and do rolling feats, use the left and right arrow keys.