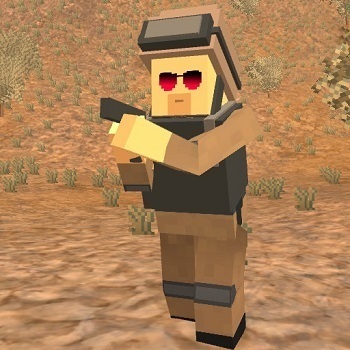 About game «Pubg Vs Bots»
Playing the incredibly addictive shooting game Pubg Vs Bots can be entertaining. Choose one of the five important personalities to begin with: a doctor, a police officer, a farmer, a regular employee, or a warrior. Your protagonist will be delivered to a certain location with an array of weapons at his disposal, all of which are available for immediate use. It will be your responsibility to help him track down and eliminate as many of his enemies as you can. The screen will display a personalized map that will let you effectively follow your rivals. As soon as you see one of them, grab your weapon, and begin shooting until your opponent kills you first.
If you're looking for a nice game with simple graphics that load in your browser swiftly enough and doesn't crash, you're on the right track. Play the online game Pubg Vs Bots to sate your need to kill computer-generated enemies. Despite how difficult the game is, if you react swiftly and take careful shots, you will win! Good luck!