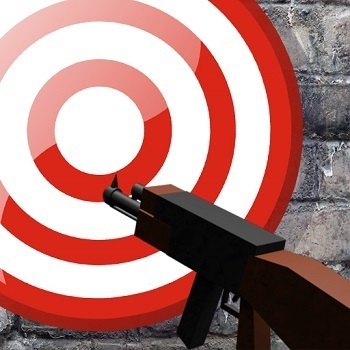 About game «Target Hunt»
Boys all love their guns. But not everyone is aware of how to manage them properly and, more crucially, how to utilize them correctly. Some people have never even physically held it. But this is simply fixable in the era of technology. You are no longer required to visit a shooting range and pay a fee in order to shoot. Launching the game Target Hunt is all that is necessary to start having hours of fun. It will assist you to shoot a lot and show you how to shoot with various weapons.
There is just one weapon available, but if you know how to use it, you'll succeed every time. There are roughly 50 rounds in total, so if you can rack up a lot of points before that happens, the game will conclude and the summing-up phase will start. Use a machine gun to attempt to hit the "bull's eye" on every item that appears on the conveyor belt. Not only are there round targets in the field of view, but there are also banks that have red crosses marked on them that you must hit. You score extra points for more accurate shots.