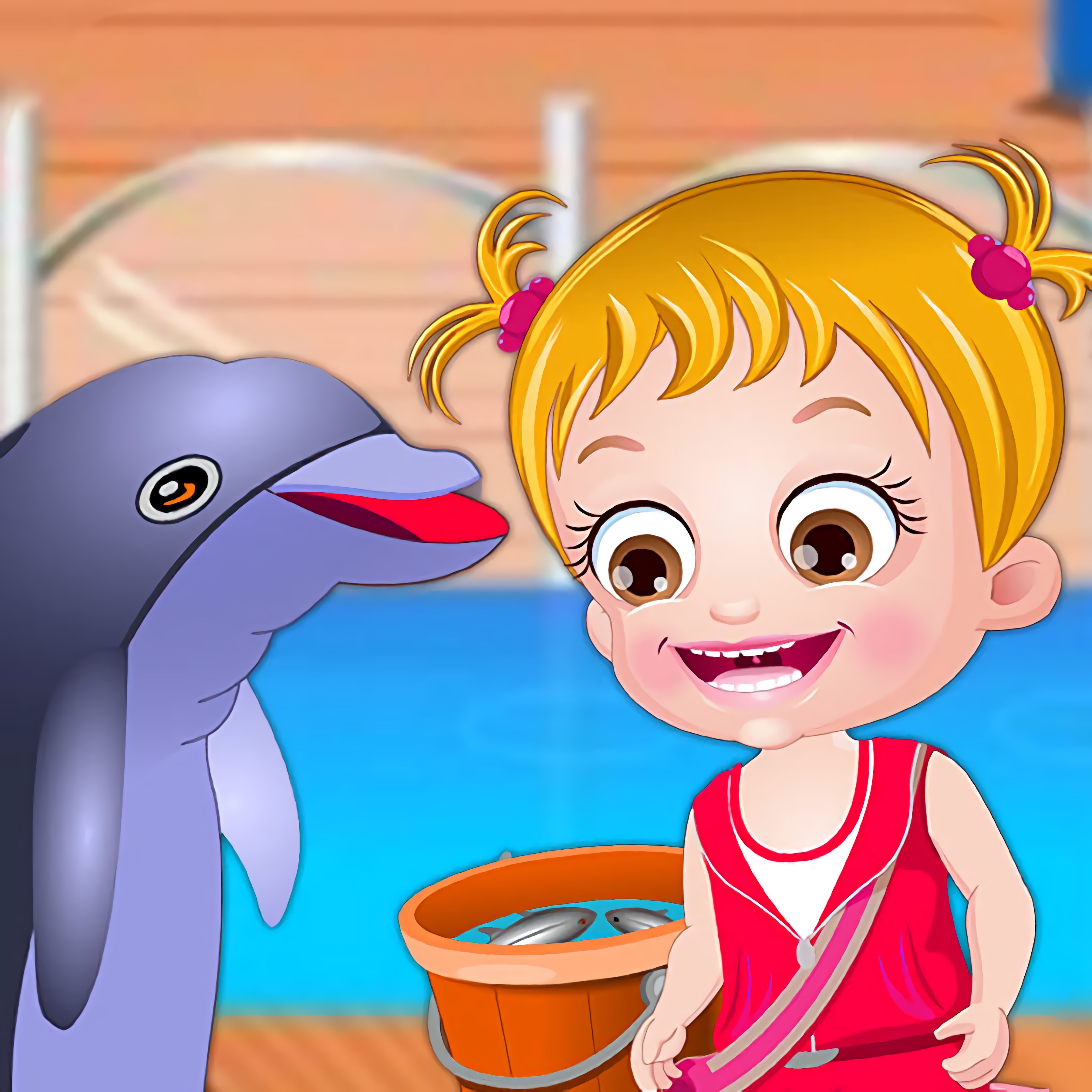 About game «Baby Hazel Dolphin Tour»
Today, Baby Hazel and her family will attend a spectacular show at the dolphinarium. The young woman is ecstatic to be able to engage with the dolphins after their performance. Join Hazel on this spectacular dolphin cruise.
They would have to wait a little while longer since the youngster, her parents, and her cousin Ashley got to the dolphinarium before the ticket office opened. Move the girls to a little rocking rocker in the hallway to keep them occupied while they are visiting the dolphinarium. Papa Hazel will be able to purchase tickets when the ticket office opens. Put Ashley on a single rocker and send Hazel home. When the tickets are bought, Hazel's father will offer to have ice cream. The girl herself, though, wants popcorn. While Hazel and her mother go to the popcorn stand, and send her father and Ashley to the ice cream shop. Once everything has been devoured, Hazel, her parents, and her cousin Ashley will be able to see the dolphin performance. Keep hanging out with them to have fun and, if required, help each of them.