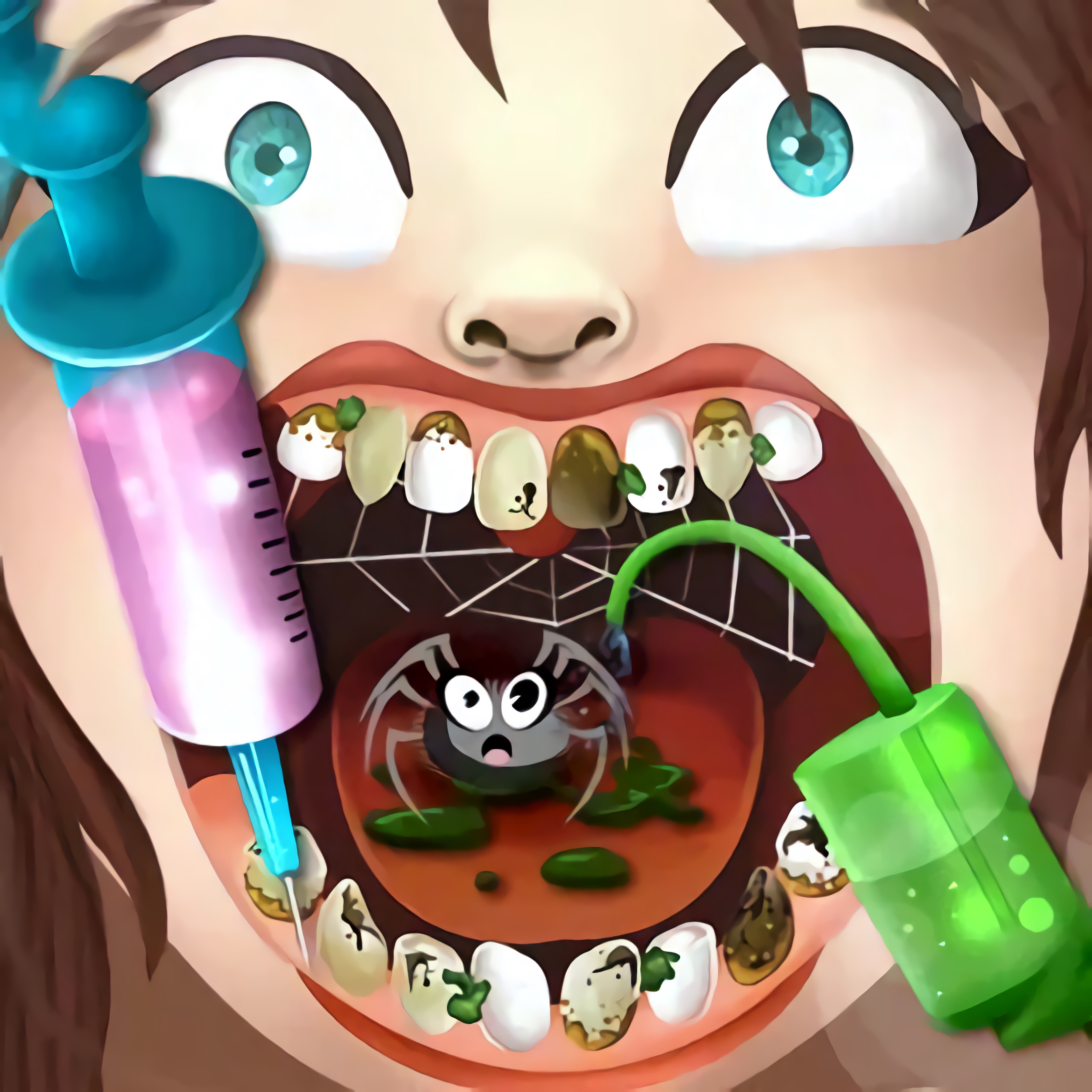 About game «Become A Dentist 2»
Each of you is aware that a dentist is a medical professional who specializes in treating teeth. Many people are actually frightened to visit a dentist, but it is important to keep an eye on our oral health and seek treatment when necessary. Have you ever wondered how the doctor feels while the patient is being received? Perhaps you ought to attempt to train as a dentist for a bit and attempt to treat a patient's toothache yourself. By the way, you can take advantage of this opportunity by starting a new game!
The dentist's chair can only fit one person, so even though several people have already scheduled appointments with your hero, they will have to wait. In order to conduct an examination and sew on all the troublesome teeth, your first patient has already sat in the chair and opened his mouth. As soon as all of the diseased teeth have been located, you can begin therapy. However, don't jump into treating patients without first administering an anesthetic injection and then moving on to the other operations.