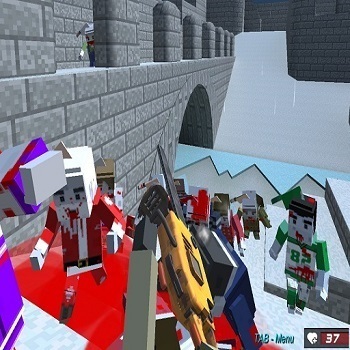 About game «Pga3 Survival»
Another online game, Pga3 Survival, pits you against zombies. You must live in a world built of pixels and filled with the living dead. You've got a tool for this. Shoot directly at the zombies to kill them. You'll need to fire many times at each live dead. Your existence will depend on your precision. Before beginning your journey, you must search the region for any potential enemies and threats. The moment a zombie enters your area of vision, you must aim and fire. If the bullets hit their target, the zombies will be permanently hurt. Each of them will receive your special attention. Each monster will drop trophies when it dies, and they will certainly be helpful.
In Pga3 Survival, you can choose from a number of campaign missions, each with a unique level of difficulty and map, as well as a number of game modes. By selecting Enter Open Sing and pressing enter to send your buddies a fantastic message, you may talk with them from any part of the world. I wish you luck with this.