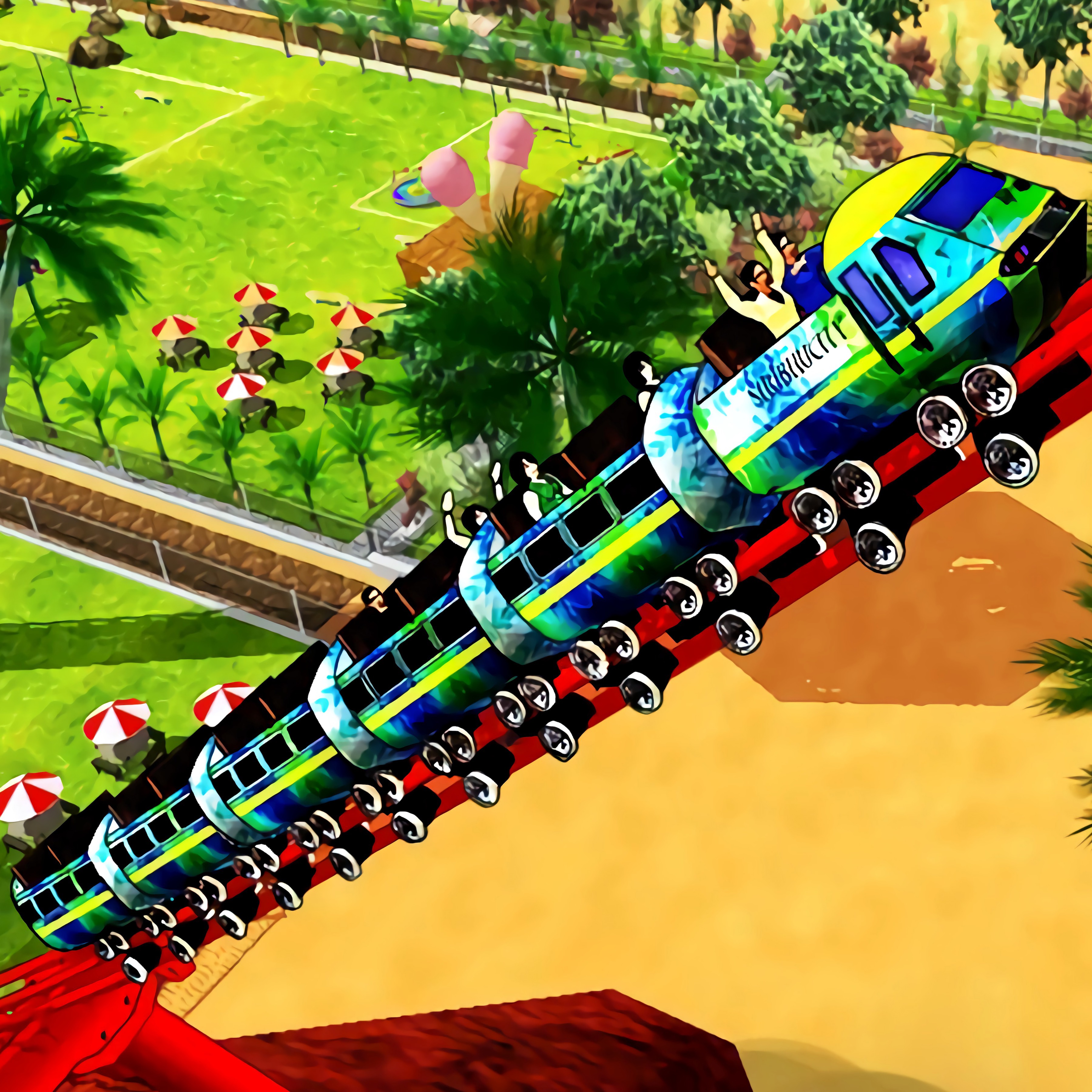 About game «Roller Coaster Sim 2022»
Enjoy the game that's in front of you and soar higher than ever to reach the highest points of the skies. You can adjust the pace in this fantastic simulation game to keep it on course. Be cautious when approaching curves because the roller coaster could derail and knock you and the other riders to the ground. Do not endanger the lives of your passengers. The Roller Coaster Sim 2022 is the most enjoyable ride on the courses, and the settings will take you on a demanding wonderful adventure filled with breathtaking 3D vistas.
When using the fantastic courses at high speed, the amusement park is both thrilling and frightening. You will overcome your fear of heights after recreating this virtual roller coaster. You make a vow that you won't ever again be afraid to unwind or experience thrilling roller coasters. The roller coaster's abrupt descents are thrilling and terrifying while moving at high speeds. Inside out, the stomach feels torn. It's crucial that you manage the roller coaster's velocity properly.