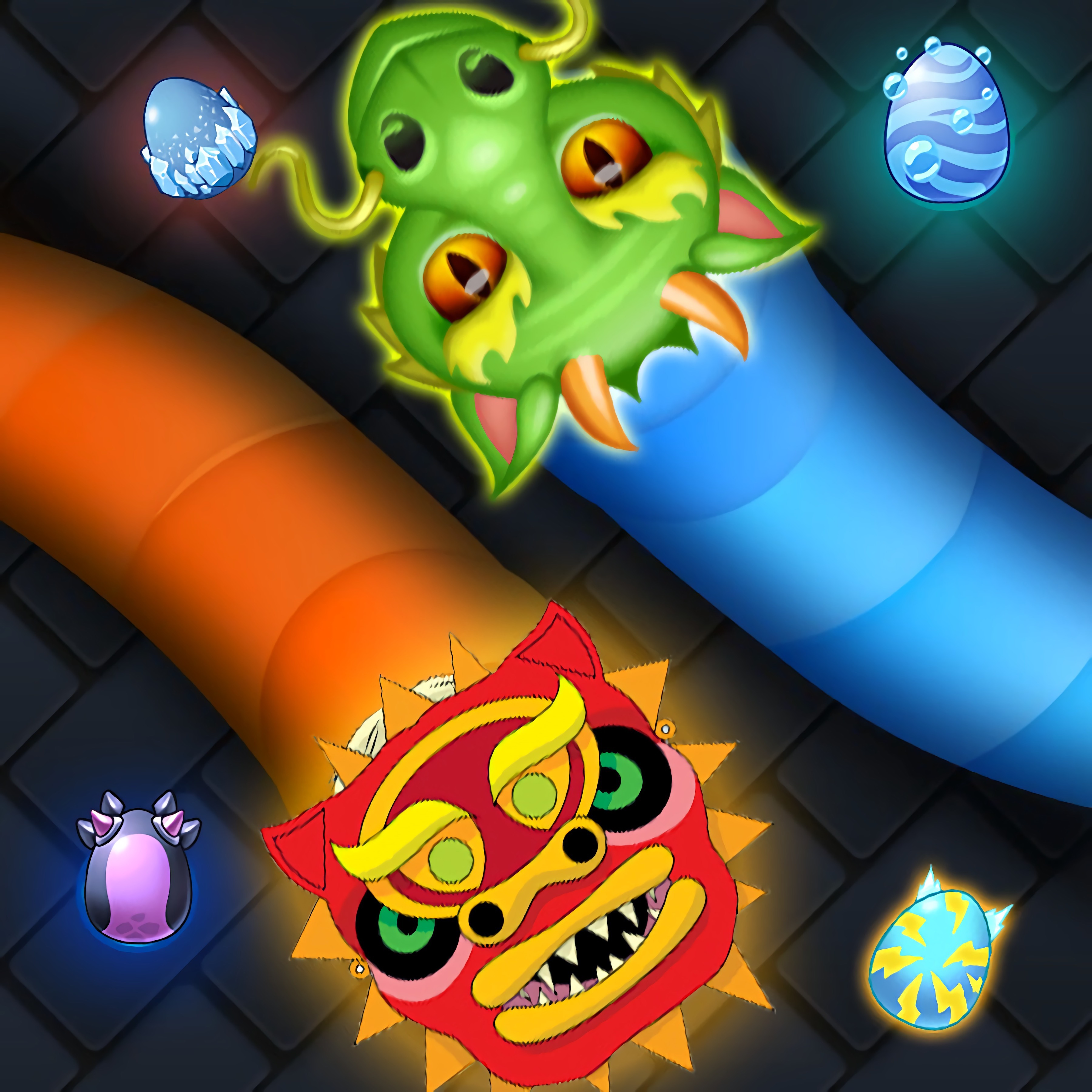 About game «Slither Dragon.io»
Numerous dragons are searching the playing area for numerous eggs in order to increase their numbers. If you're successful, you'll be able to reach incredible heights. Create a unique and interesting nickname for yourself. By selecting the "skin" button and adjusting the image with the arrows, you may choose the appearance of your character. To confirm your option, click "select." Once your settings are set, click "play" to be sent to the playing field, where the dragons are already flying in full force.
Look about the area for single eggs, then select one to help your own dragon grow. A group of eggs is also there, and they are quite helpful for the character's growth. Watch out for rivals who are doing the same job as you. Simply melt and leave the collected eggs for other players to pick up if you happen to clash with one of the opponents. Replace your opponents under you so that they collide with you, then kill them and seize your adversaries' loot. You can confound alien dragons by traveling at a high speed and striking them with your body.