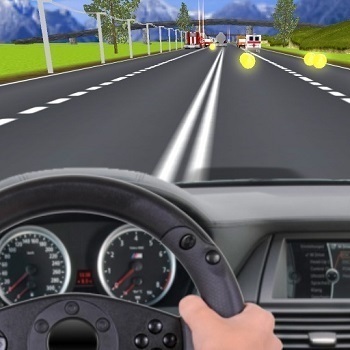 About game «Car Traffic Racer»
Despite the game's vibrant and detailed graphics, the cars' top speeds are regrettably not very high. You can choose one of the six available automobiles (each has a unique design and color) and begin moving forward down the two-lane road to the finish line. The identical cars traveling in the opposite direction as the car as well as white balls with yellow interiors are encountered along the road. Collisions with other cars should be avoided, although collecting balls is necessary because they are bonuses.
A swarm of vehicles is hurtling at a small race car as it travels down a two-lane road. Additionally, there will be white balls with a yellow center on the path leading to your "vehicle." These balls represent points, and you must gather them. Simple arrow key controls are all you need to use for management in the car. The game ends and you have to restart everything as soon as you collide with another vehicle. Driving a car will be quite challenging at first, but within 10 to 20 minutes the abilities will flow naturally.