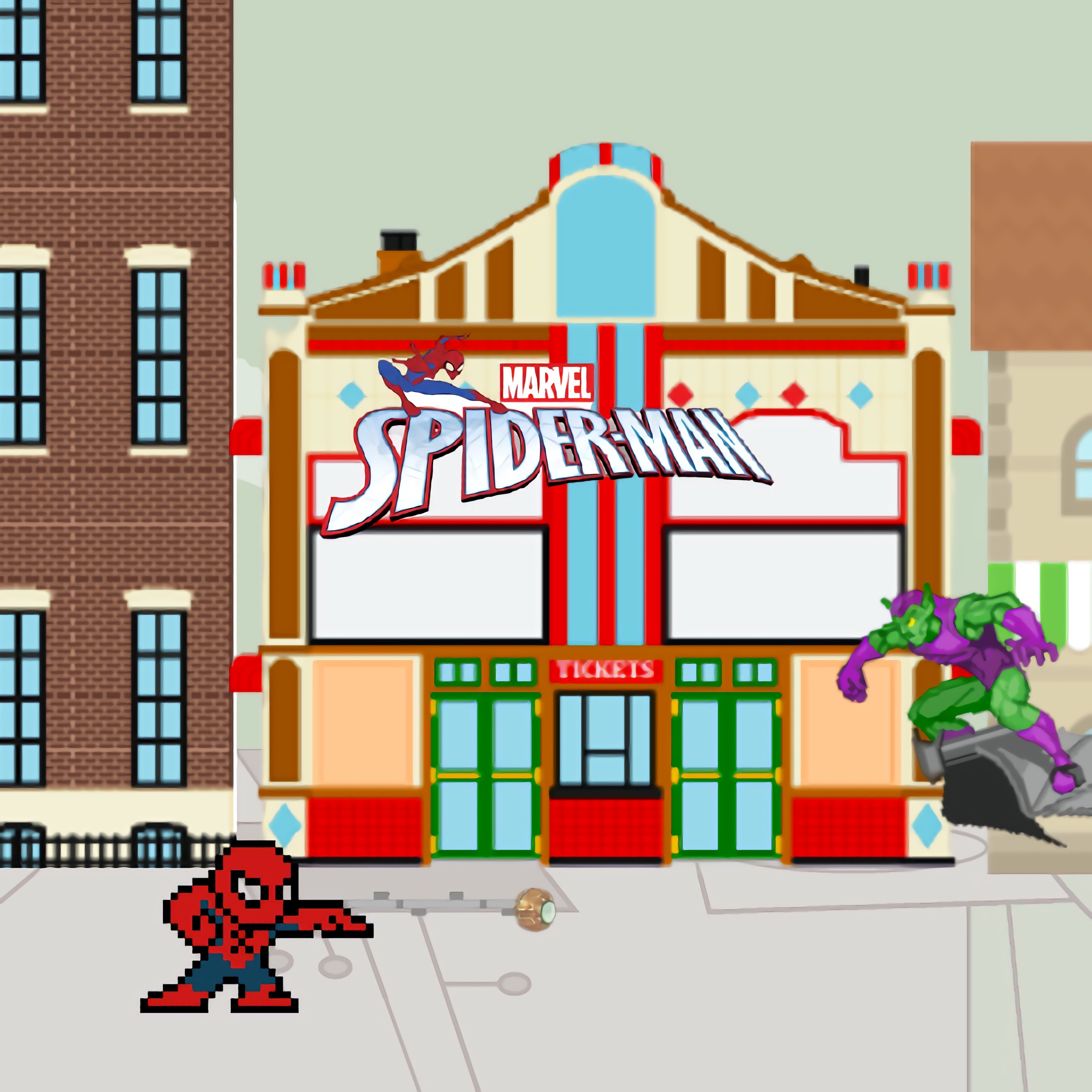 About game «Spider Man vs Goblin»
Playing Spiderman games will require you to traverse city rooftops, take down criminals, shoot effectively with your webs, and defend the Earth from dangerous aliens. Make him famous so he may boldly defeat his most formidable adversaries! The free game Spider Man vs Goblin may be the perfect option if you want to evaluate your agility and response time. You will encounter a well-known superhero right here who is not scared of any creatures and is prepared to defeat them in a matter of minutes. It needs to be moved around by using the keyboard arrow keys. Because this valiant hero dared to save the citizens of the metropolis from him, a big green monster will never stop looking for Spiderman. Consequently, you must make every effort to avoid falling victim to the bomb trap.
You just need to move your feet in time, that's all. Pay heed to the green rings alerting you of an impending explosion at the same time. Remember that in this game, split seconds count for everything, therefore you must move as quickly as you can.