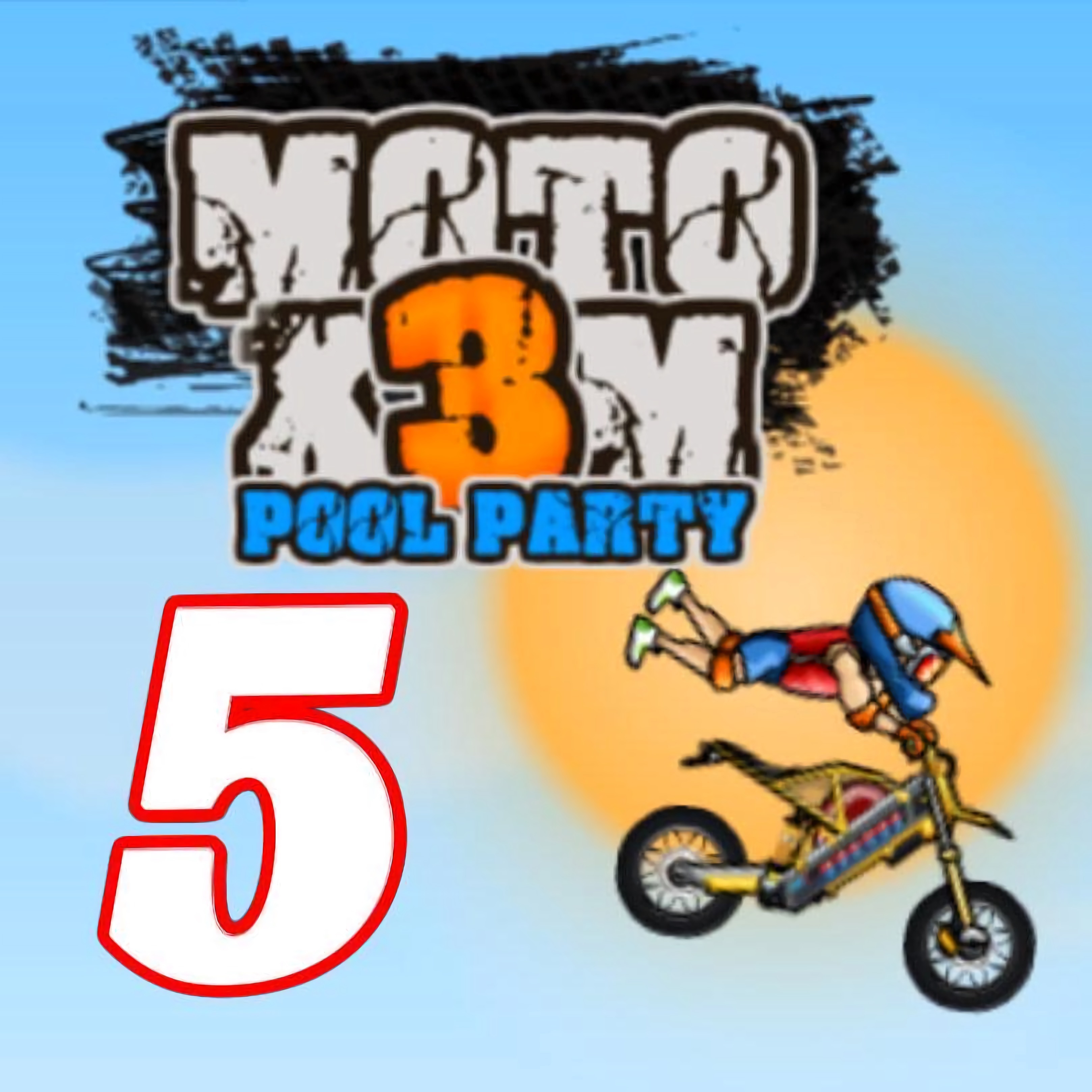 About game «Moto X3M 5 Pool Party»
Which of the following words—summer, sun, beach, fun—do you believe is missing? What first thought popped into your head? If adrenaline is the missing ingredient, Moto X3M 5 Pool Party is the game for you since it will provide what the beach sorely lacks. Now picture being the first to use a brand-new motocross circuit. By the way, there isn't a single flat area in this entire edifice, which only suggests a thrilling journey. In order to perform tricks on a motorcycle, the new track, if you can call it that, is frequently equipped with springboards, pipes, big spiked balls, and other objects. Therefore, before the race, choose a strategy for your behavior: either drive a motorcycle jumping over obstacles while naturally turning over, or calmly perform beautiful tricks.
An athlete who is already prepared for the race will be transported in a special elevator to the starting line; all they need to do is wait for the door to open before they can begin. The key to riding a motorcycle safely is to not haste, but you also shouldn't stand still for too long.